Alright, ladies. Beauty time! While you're looking through this list, you might find yourself wanting a few of these things for yourselves! I know that most of these items are basically just items that I want for myself. So, hint hint to friends and family member. Ha ha!
1.
Target
Okay, so Target has an amazing selection of beauty products, including from the brand e.l.f. (eyes lips face). These multi-piece kits are pretty perfect for the makeup lover in your life (or yourself) because they come with so much! There's a variety of colors so that everyday you could have a different look! Just look at that beautiful eye shadow palette (in the middle)! It's almost too pretty to swipe a make-up brush against, right? These items range in price from $10-$20.
And then, if you're buying makeup, you might as well buy some new brushes! I've heard so many good things about Sonia Kashuk's brushes, and these gold and emerald green brush sets are gorgeous to boot! They range in price from $16.99-$29.99.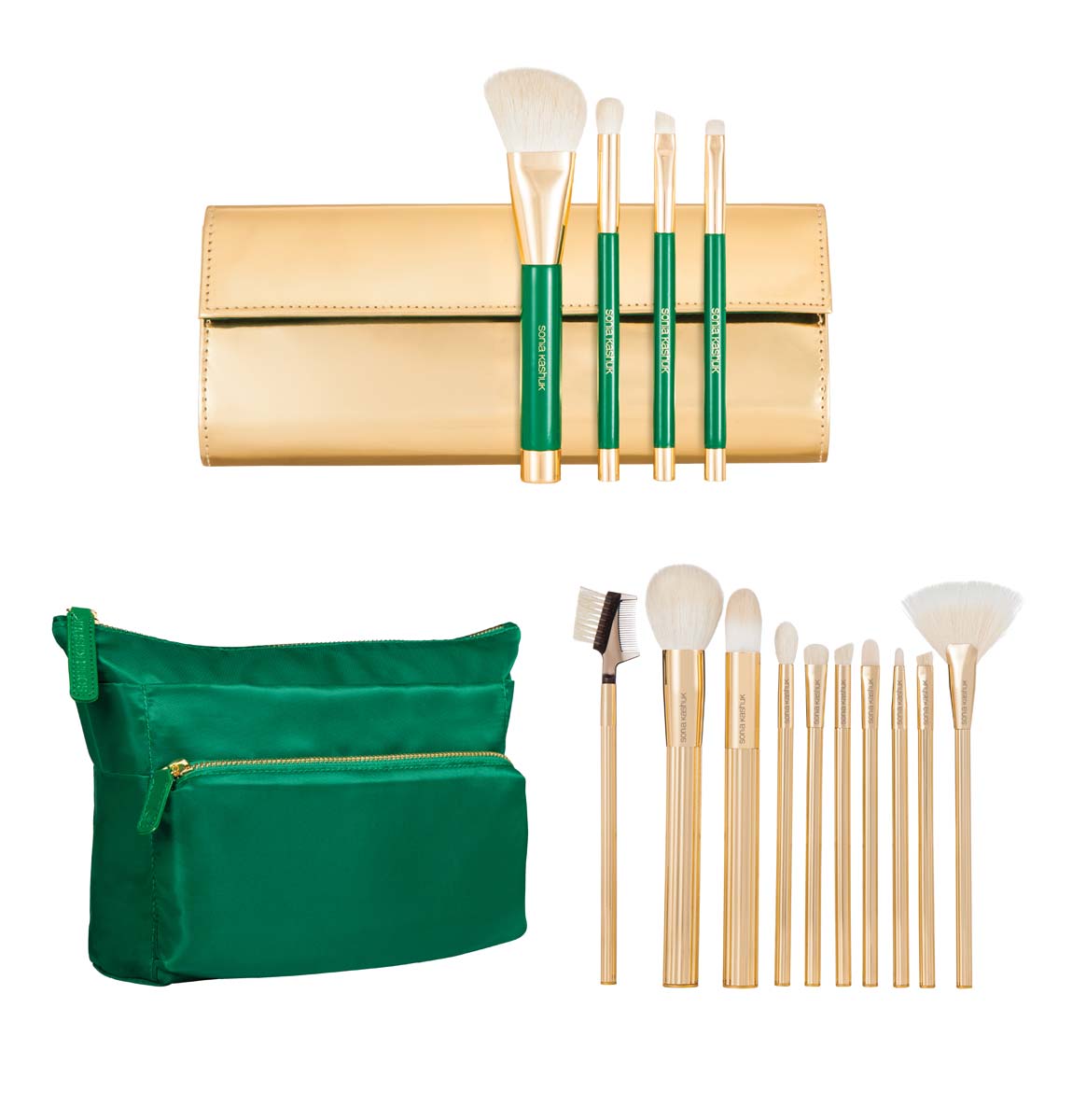 2.
Michelle Rhodes
I saw these beautiful pieces of jewelry at a holiday fashion event. Michelle Rhodes designs and creates bracelets, necklaces, and earrings. My favorites were the necklaces with message pendants: "You only live once", "If you never try you never know", and "See the good". The jewelry ranges in price from $29 to $200, depending on what piece you want to purchase. You can also contact Michelle about creating a custom piece of jewelry. Maybe there is a specific saying you'd like to have on a pendant. Michelle could make it happen for you.
3. Cool Combs
And don't forget about Cool Combs. I
posted
about these a few weeks ago. Cool Combs are an easy way to do fun updos with your hair, especially around the holidays when you need holiday party hair. They are available in white, brown, and black. These would make a good stocking stuffer, actually. I do think you have to have just the right kind of hair to make these work. So keep that in mind when you're considering who to buy these for.