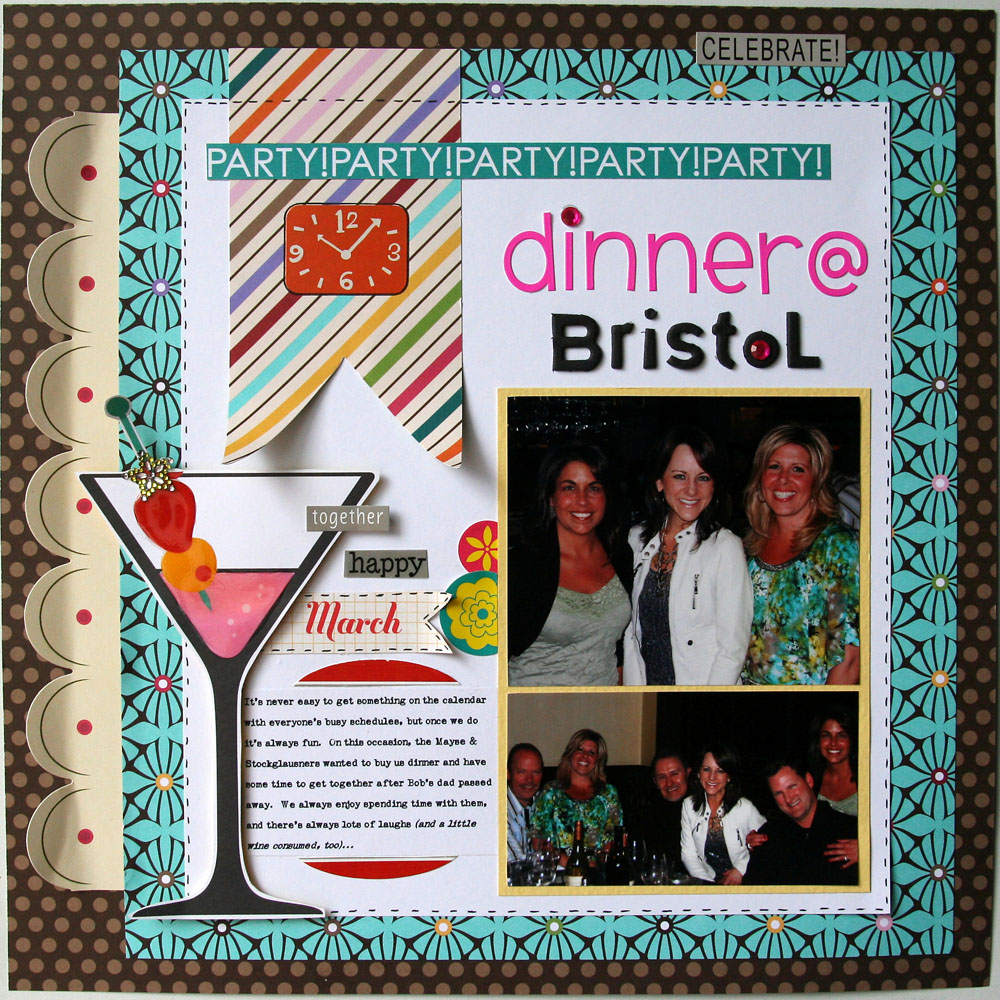 click here to view this in Deana's Scrapbook.com gallery
Welcome to November's Getting Scrappy With! This month is filled with COLOR! I love looking at Deana's layouts on Scrapbook.com because they are so bright and cheery. Plus her designs rock! You can find her on Scrapbook.com under the moniker
DeanaB
, but she also has a blog called
Divalogues
. She's been designing for Nikki Sivils since Nikki started her business and she is an Emeritus Designer for SRM Stickers. So let's dig into the colorful - and Zumba-filled - world of Deana!
What are your favorite scrapbook manufacturers?
Nikki Sivils
and
SRM Stickers
are obvious favorites because I design for them, but I also love working with
Bella Blvd
,
Echo Park
and
American Crafts
. If it's cute, fun, and colorful, I'm in love!
What are some scrapbook items on your wish list right now?
I really want ALL of the new Bella Blvd lines. I especially love Making the Team and Christmas Wishes. I also want the new Amy Tangerine line from American Crafts. To be perfectly honest though, I really should use what I have before buying more new stuff.
When did you start scrapping?
I've been making scrapbooks for as long as I can remember but really got into it after I attended a Creative Memories party in 1999. When I discovered the online world of scrapbooking in 2007, I was officially obsessed!
How has your style evolved over the years?
My style has thankfully changed quite a bit since that Creative Memories party, but I will always have a love for multi-photo layouts with lots of journaling!
Why do you scrap?
I scrapbook to have a place to put our photos and to tell as many stories as possible. Secondary to that, it's a creative outlet for me. 99 percent of my pages have journaling on them. Without that, someday someone would be looking at our photos and wondering, "Where was this? What happened? What was said?" I look back at pages all the time and think to myself that had I never put that story on paper then I would've never remembered those details at a later date.
Where do you get your creative inspiration?
Online scrapbooking galleries, Pinterest, blogs, magazines… everywhere!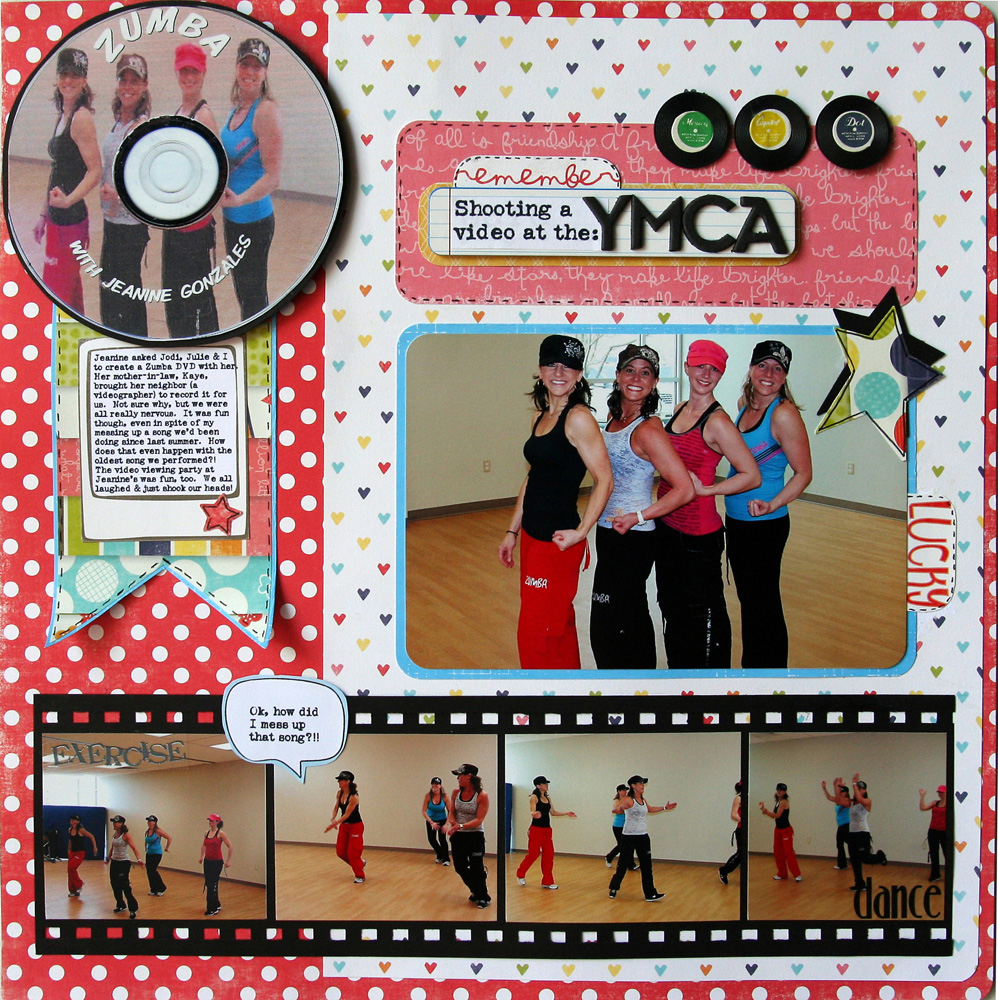 click here to view this in Deana's Scrapbook.com gallery
Aside from using lots of color, do you have a favorite technique that you use on layouts or something that you think of as your signature?
I'm definitely into creating "scenes" on my pages, so paper-piecing is a technique I use quite a bit.
How often do you scrap about yourself (or scrap pictures that you are in)?
I'd say it's about 50/50. I've been making chronological scrapbooks for my daughter since she was born so she definitely has a bigger collection of books! But if there's an event I've been involved in or something I want to remember about myself or my husband, I'll just add those pages to separate books.
Where is your favorite place to scrap?
I always create in my craft room, any time of day or night, depending on whether I'm feeling inspired or not! You can see lots of photos of my craft room on
my blog
. I mention some of the ways I organize my products in that blog post link, but my favorite way to keep everything organized is to keep it behind closed cabinet doors. I have a hard time trying to get inspired to create if there's too much clutter around.
Do you have any other crafty hobbies?
I make lots of cards! I own a sewing machine, but only use it for paper projects. One of these days, I really need to make something with fabric!
What is one thing you will miss about the summer?
Hanging out with my daughter! I miss her when she's in school.
***
Thanks Deana for being a part of Cook Scrap Craft this week! Don't forget to check out Deana's
Scrapbook.com gallery
and
her blog
. And keep checking back with Cook Scrap Craft all week long for inspiration from Deana and a yummy recipe!