As promised, and out of order, here is this week's Inspiration from Jana! I went back through my scrapbook sketch books, where I sketch layouts based on my own ideas and what I see other people doing. Some of Jana's work can be found in my sketch book, including a sketch of her layout Sweet Treats.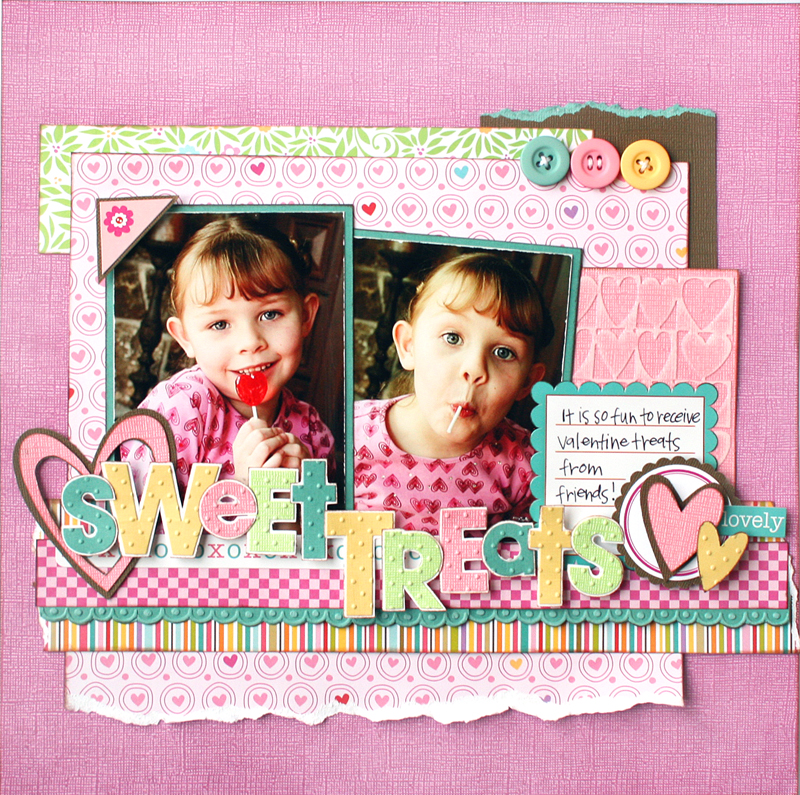 click here to see this in Jana's Scrapbook.com gallery
I liked all the layering on this one and wanted to try my hand at some paper and embellishment layering. While I didn't do as much layering on mine as Jana did on hers, I am pleased with how this one turned out.
I turned Jana's layout on its side and did the journaling and title a little differently. Like I said, not as much layering as what Jana had, but this layout did get me to use some fun K & Co. embellishments. And I grouped them together. Yay for grouping embellishments! Yay for inspiration!
How will you let this layout inspire you? Don't forget to visit Jana's
Scrapbook.com gallery
and her website
JanaEubank.com
for lots more inspiration. And share with us in the comments your work! We'd love to see it! And thanks again to Jana for being part of Cook Scrap Craft this week!