It was hard to pick a layout from Jill to scraplift for this week. Like I said on Tuesday, EVERY layout she does is genius. She should really publish all of her layouts in one book so that I could carry them around with me wherever I go and marvel at how amazingly talented Jill is. But I finally did pick one. Just one! And I'm going to share it with you today. This is a two-pager, which, for some reason, I don't do many of these days. I really should get back into that.
Here is Jill's layout: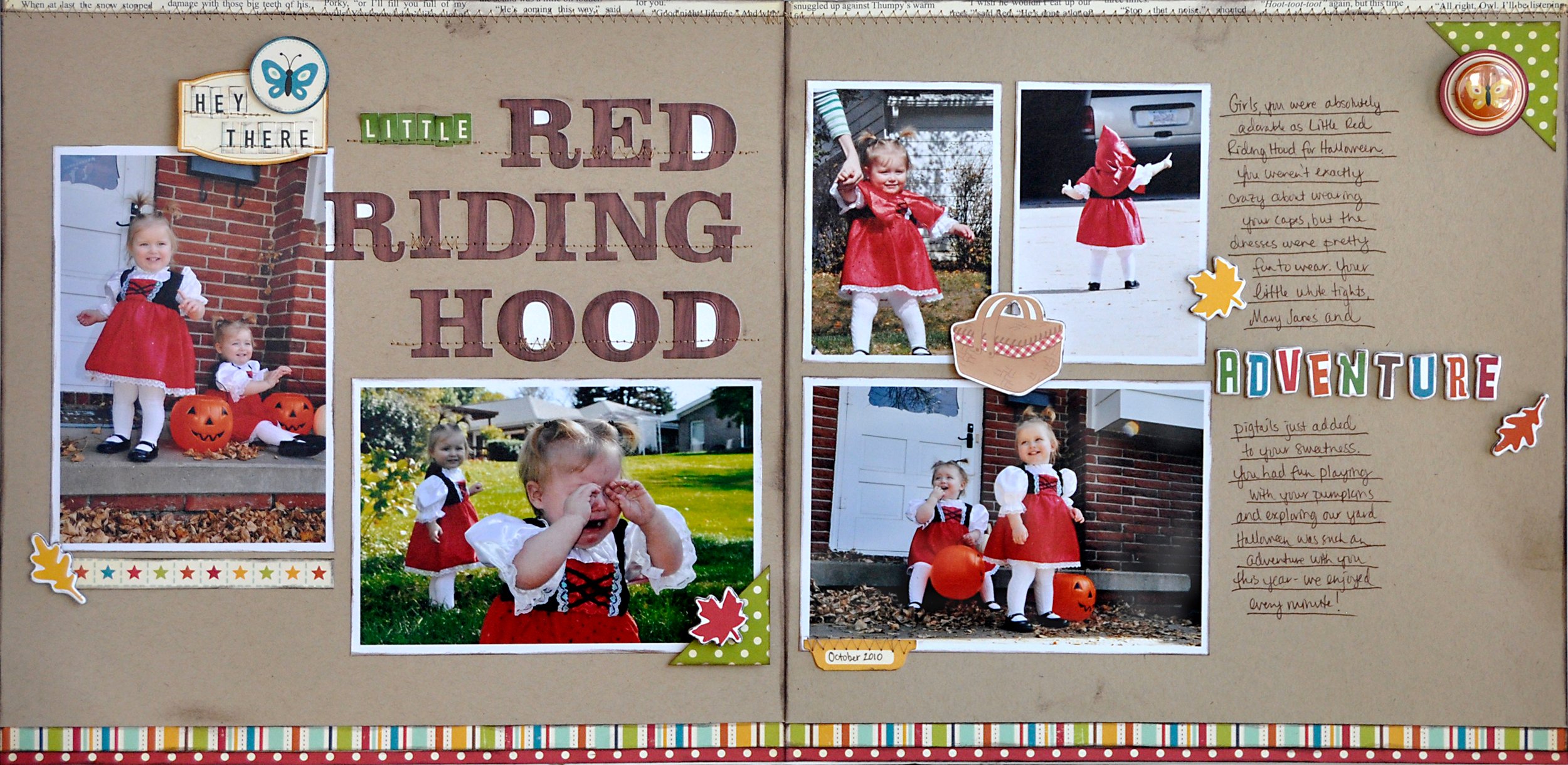 I just loved the journaling along the side of the pictures with the word "adventure" breaking it up.
And here is mine:
Aren't you inspired? You can find this layout and more in
Jill's Scrapbook.com gallery
or at her blog,
Blessed Scrapper
. Let Jill's work inspire you and then link up what you've done in the comments section below so we can all see! Then come back on Saturday for a fun and delicious weekend lunch, or dinner, meal.